Thank You!
Your Submission Was Sent
---
Our office will review the information that you have provided and will contact you if we can assist you with your immigration matters.
Common Questions About Express Entry
---
The Express Entry system allows foreign skilled workers to apply for permanent residence in Canada. The categories of applications that fall within the Express Entry include:
Canadian Experience Class
Federal Skilled Worker Category
Federal Skilled Trades Category
Canadian Experience Class
Provincial Nominee Programs.
In order to apply under these categories, qualified foreign applicants must first register an expression of interest with the Express Entry then wait to see if they are invited to apply for permanent residence.
Once the Express Entry application has been submitted, processing times can take about one year, depending on the workload and priorities of the immigration authorities. Those who wish to remain working in Canada while the application is being processed may be able to apply for a Bridging Open Work Permit (BOWP).
Previous rounds of invitations (express entry draws), and the score needed to get an ITA can be viewed here. The score required to receive an ITA depends on the number of people in the pool, the qualifications of those people, and the number of invitations being given out.
For example, September 14, 2021 round of invitations, 2000 invitations were issued for the Canadian Experience Class. The lowest ranking candidate invited had a CRS score of 462. In the January 5, 2022 round of invitations, 392 invitations were issued for the Provincial Nominee Program. The lowest ranking candidate invited had a CRS score of 808.
There may be several ways for you to improve your score. You can even improve your score while waiting in the pool and updating your profile with your new information.
"Full-time" employment is defined as at least 30 hours per week. These hours can be met through a single full-time position, or through multiple part time work. For example, working 30 hours a week for one year, or working 15 hours a week for two years, will both count as one year of full-time experience. However, the one year of full-time experience must be achieved within a three-year time frame.
Your work experience must be skilled. Occupations that fall under Skill Type 0, or Skill Level A or B of the National Occupational Classification (NOC), are considered to be skilled by the immigration authorities. Generally speaking, skilled work is work that requires some level of education or special training in order to perform. The work experience can be in any skilled occupation. The experience can be with multiple jobs and/or with multiple employers and does not need to be continuous, as long as it adds up to the required one year of skilled experience within three years.
No. Unfortunately, the required work experience cannot have been earned through self-employment, even if the self-employment was skilled and documented. All applicants are required to provide satisfactory evidence of their work experience, including the fact that they were in an employer-employee relationship during their period of qualifying work experience.
No. Unfortunately, the required work experience cannot have been earned while you were a student. Only work experience gained after the completion of the course of study can be considered. Full-time students who have completed a course of study at a Designated Learning Institute in Canada may be able to apply for a Post-Graduation Work Permit (PGWP). A PGWP allows you to work for any employer willing to hire you. After working for one year in a skilled occupation on a PGWP, you may be eligible to apply for Express Entry under the CEC stream.
Another requirement for Express Entry is that the applicant must be either moderately or highly proficient in English or French. All applicants must complete a language test to prove their abilities, regardless of whether they come from an English or French speaking country.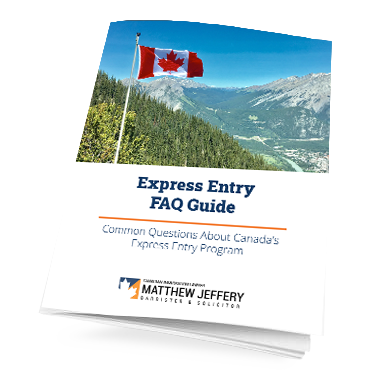 Success Stories
---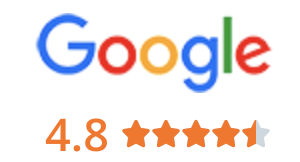 Loved working with this firm for my Express entry permanent residency application. Crystal was extremely professional, understanding, and helpful. With her help, we were able to swiftly apply and obtain my PR approval. Thank you for the great work!

Jasmin DC
Had a great experience working with Mr. Jeffery. Got help with LMIA, work permit, express entry and permanent resident applications. Everything was done in the most professional and fast way. Got answers to all the questions, all paperwork was done in very organized manner, met all the deadlines. Strongly recommend the office, they're doing great job.

Kirill N
Matthew Jeffery and his team were instrumental in assisting me with my Express Entry application and then with my Permanent Residency Application. From the moment I met with them in their Toronto office until the time my Permanent Residency Application was approved everything was done smoothly and well within the timeframes. Matthew and his staff were always available and kept me updated on my application progress. I would highly recommend Matthew Jeffery as a competent, professional and caring Immigration Lawyer for all of your Canadian Immigration needs!

Brett P
Contact Us
---
Matthew Jeffery
Canadian Immigration Lawyer in Toronto