What is the Federal Skilled
Worker Class?
---
The Federal Skilled Worker Class (FSWC) allows those who have at least one year of skilled work experience to apply for permanent residence in Canada, provided that they obtain sufficient points under the point score system. Federal Skilled Workers must apply under the Express Entry system rather than directly to a visa office.
Skilled Workers and their families compose the majority of new immigrants to Canada. They are chosen based on their ability to become economically established in Canada, with the aim that they should fill shortages in the Canadian labour market, thereby contributing to Canada through their work and taxes.
Requirements for The Federal Skilled Worker Class
---
Skilled Work Experience
To qualify as a Skilled Worker, the applicant must have at least one year of full time skilled work experience. Skilled occupations are those that fall under skill types 0, A, or B of the National Occupation Classification (NOC), which is a comprehensive listing of employment occupations in Canada. An applicant must have work experience in an occupation that falls under one of the TEER 0, TEER 1, TEER 2, and TEER 3 categories. TEER 0 occupations are managerial in nature, TEER 1 occupations are professional, and TEER 2 and 3 cover occupations that require a college diploma or apprenticeship training such as technical jobs and skilled trades.
An applicant's skilled work experience must be in the same type of job they are using in their application (primary occupation). It also must be gained within the last 10 years. At least one year of paid, continuous work experience is required. This must equal 1,560 hours total (30 hours per week) using either full-time or part-time employment or a combination of the two.
Preliminary Eligibility
A preliminary requirement for applicants under the Skilled Worker category is to pass a point system test designed to assess whether they are likely to become successfully established in Canada. The point system measures six factors related to the applicant and assigns a score to each factor. If the applicant's total score meets the pass mark then they potentially qualify under the Skilled Worker category. A total of 100 points are available and the pass mark is currently set at 67. The factors measured under the point system are:
Education (25 points)
Language Skills (English and/or French) (28 points)
Work Experience (15 points)
Age (12 points)
Arranged Employment (10 points)
Adaptability (10 points)

(See below for full description of each factor)
If a candidate passes and completes their application, they will then enter the Express Entry pool and their profiles will be ranked according to their Comprehensive Ranking System (CRS) score. The CRS is a government-created merit-based points system. The rules for determining what scores will be awarded under the above categories are complicated and depend on various factors. If you would like our office to calculate whether you meet the pass mark under the point system and are otherwise qualified as a Skilled Worker, please complete the Free Assessment form. A brief description of the six factors is as follows.
Settlement Funds
Skilled Worker applicants also need to show that they have sufficient funds to settle in Canada once they arrive and during the period it will take to find a home and employment. The amount required depends on the total family size. This requirement does not apply to those who are working in Canada or have arranged employment. The minimum funds required is $13,310 for a family of one, $24,733 for a family of four, and $31,638 for a family of six. These funds must be readily available.
Admissibility
Apart from meeting the above criteria in order to qualify as a Skilled Worker, and as with any other category of permanent residence application, all applicants and their immediate family members will have to show that they are not inadmissible to Canada, including that they do not have any criminal record and that they are in good health.
Find Out If You Qualify
---
The Law Office of Matthew Jeffery has years of experience assisting clients with Express Entry applications. Fill out our FREE Express Entry Calculator to see if you are qualified to apply under the Express Entry program.

The Comprehensive Ranking System
---
To effectively rank immigration candidates, the government created a merit-based points system that assigns a score to all candidates in the Express Entry pool. This point system is known as CRS (Comprehensive Ranking System). The score assigned to the candidates is referred to as the CRS score and these are the factors in the CRS scoring:
Education
Applicants are awarded points based on their highest level of education, ranging from 5 points for a secondary school credential to 25 points for a Ph.D. If your formal education was conducted outside of Canada, you will also need to submit a Canadian equivalency assessment report from an approved agency.
Language Proficiency
Applicants under the Skilled Worker category must prove their language proficiency in English and/or French in order to obtain these points. This requires you to provide the results of an approved language test as part of your application. You will be tested and separately scored on your speaking, reading, writing, and listening abilities.
Work Experience
Skilled Worker applicants receive additional points for each year that they have worked, for up to six years. The work experience must be in what is considered a skilled job, and must be equivalent to full-time experience. You can check whether your work experience is considered a skilled job in the NOC listing.
Employment
If the Skilled Worker applicant is in Canada with a work permit that was obtained on the basis of a positive Labour Market Impact Assessment (LMIA) and the applicant's employer is willing to employ them on a permanent basis, then the applicant will obtain points for having arranged employment in Canada. If the applicant is not working in Canada but has an offer of employment based on an LMIA, then points will also be awarded.
Age
Applicants between the ages of 18 and 35 receive the full amount of points allowed for this category. Applicants lose one point per year that they are above the age of 35. For example, if you are 40 years old, you will have 5 points deducted from your age score.
Adaptability
Applicants can also receive additional points for adaptability. These points are awarded for things like having arranged employment, work or study experience in Canada by the applicant or their spouse, or having a close relative who is a Canadian citizen or permanent resident living in Canada.
We Can Help You Get Permanent Residence
---
Here's how we can help you with your Express Entry application:
Formulate a strategy based on your particular circumstances.
Collect and review supporting documentation to sufficiently establish your qualifications.
Provide expert legal submissions in support of your application.
Prepare you for any requested interviews.
Communicate with the immigration authorities on your behalf to ensure you don't miss anything, which could lead to significant delays.
The Law Office of Matthew Jeffery has years of experience assisting clients with Express Entry applications. If you are qualified and would like assistance in applying for Express Entry, or have received an ITA and would like assistance submitting an application for permanent residence, please contact us for further information. You can also complete our FREE Express Entry Calculator to see if you are qualified to apply under the Express Entry.
One common scenario that leads to Express Entry refusal is when you fail to provide your work experience properly. Your application may also be refused if you do not attach the right supporting documents. You may also face a refusal if the immigration officer is unsure about certain elements in your application such as your job duties.
Another scenario is when you have inconsistencies or mistakes such as adding a work experience that you had not included 5 years ago in previous applications. Immigration officers check the slightest details so you must ensure that there are no inconsistencies. Lack of proper supporting documentation can also lead to refusal. The Immigration Law Firm of Matthew Jeffery has years of experience in skilled workers cases with high success rate and we can assist you with your application.
Success Stories
---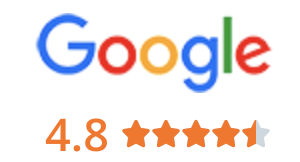 Loved working with this firm for my Express entry permanent residency application. Crystal was extremely professional, understanding, and helpful. With her help, we were able to swiftly apply and obtain my PR approval. Thank you for the great work!

Jasmin DC
Had a great experience working with Mr. Jeffery. Got help with LMIA, work permit, express entry and permanent resident applications. Everything was done in the most professional and fast way. Got answers to all the questions, all paperwork was done in very organized manner, met all the deadlines. Strongly recommend the office, they're doing great job.

Kirill N
Matthew Jeffery and his team were instrumental in assisting me with my Express Entry application and then with my Permanent Residency Application. From the moment I met with them in their Toronto office until the time my Permanent Residency Application was approved everything was done smoothly and well within the timeframes. Matthew and his staff were always available and kept me updated on my application progress. I would highly recommend Matthew Jeffery as a competent, professional and caring Immigration Lawyer for all of your Canadian Immigration needs!

Brett P