Canadian Experience Class
To qualify for the Canadian Experience Class (CEC), you must have obtained the equivalent of at least one year of full-time skilled work experience in Canada within the last three years. You must also show English or French language abilities compatible with the skill level of your work experience.
Federal Skilled Worker Class
The Federal Skilled Worker Class (FSWC) allows those who have at least one year of skilled work experience to apply for permanent residence in Canada. The program is aimed at foreign workers and no job offer, Canadian work experience or work permit is required to qualify.
Federal Skilled Trade Class
The Federal Skilled Trades Program is for workers in specific trades who either have a certificate of qualification, a work permit in Canada, or a job offer in Canada, plus two years of work experience and language skills that is sufficient with their skill type.
Provincial Nomination Program
Each of Canada's ten provinces have their own small immigration program. Through these programs the provinces nominate foreign skilled workers where there is a shortage of such workers in the province. Those who wish to immigrate to the province must meet the specific criteria of the provincial program.
Candidates within the Express Entry system are ranked against each other based on a point system called the Comprehensive Ranking System (CRS).
The CRS measures factors such as age, work experience, language skills, valid job offers and education, among other factors. Your score is calculated by assigning points to the above factors. The total amount of points available, and thus the highest CRS score one can obtain, is 1200.
Every few weeks, the immigration authorities will hold a draw and invite several thousand of those in the Express Entry pool to apply for permanent residence. Those with the highest CRS scores will receive an Invitation to Apply (ITA) for permanent residence. The score needed to get an ITA changes from draw to draw and depends on various factors, including the number of those in the Express Entry pool and the frequency of the draws.
FREE CRS Calculator
Calculate your Comprehensive Ranking System (CRS) score by filling out our FREE Express Entry CRS calculator.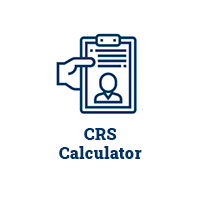 The Express Entry Draw
---
Express entry draws take place regularly, usually every two weeks or so. Each draw is accompanied by the Immigration Minister's Instructions, a document that includes the date and time of the draw, the number of candidates that will be drawn, and which specific program(s) will be included in the draw. After each draw, the immigration department will publish what was the lowest score accepted.
Minimum Points Required
As of Jan 16, 2023
Invitation to Apply for Permanent Residence
---
Those Express Entry candidates who receive an Invitation to Apply from the immigration authorities then have 60 days to prepare and file an application for permanent residence under the category they are qualified for. The applicant and any dependent family members must prove that they have the qualifications that they set out in their Express Entry profile, and must show that they are admissible to Canada. Such applications are intended to be processed on an "express" basis within six months. Once approved, the applicant and any dependent family members will receive permanent residence in Canada.
We Can Help You Get Permanent Residence
---
Here's how we can help you with your Express Entry application:
Formulate a strategy based on your particular circumstances.
Collect and review supporting documentation to sufficiently establish your qualifications.
Provide expert legal submissions in support of your application.
Prepare you for any requested interviews.
Communicate with the immigration authorities on your behalf to ensure you don't miss anything, which could lead to significant delays.
Once we have established that you are qualified, we can then schedule a consultation to discuss your case in more detail, following which you can retain our services to assist you with your application.
Find Out If You Qualify Immediately
---
The Law Office of Matthew Jeffery has years of experience assisting clients with Express Entry applications. Fil out our FREE Express Entry Calculator to see if you are qualified to apply under the Express Entry program.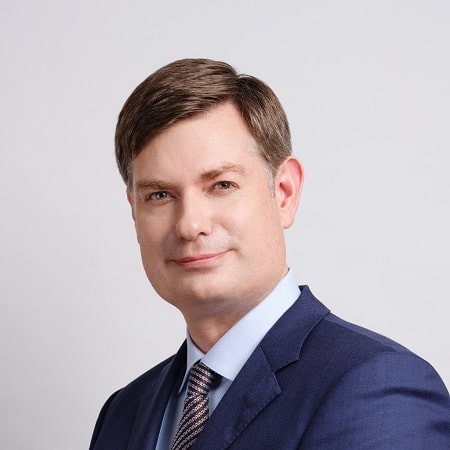 Matthew Jeffery
Canadian Immigration Lawyer
Matthew Jeffery, Barrister & Solicitor, and specializes in helping clients immigrate to Canada through the Express Entry program. With over twenty years of experience in immigration law, he has assisted hundreds of Express Entry applicants to achieve their Canadian immigration dreams. Matthew Jeffery's Law Office not only assists with Express Entry applications, but with also with family sponsorships, spousal and partner sponsorships, and appeals to the Immigration Appeal Division or to the Federal Court when sponsorship applications are refused. With an in-depth understanding of all aspects of the law related to Express Entry and an excellent success rate, his firm offers a level of expertise and service unsurpassed in the legal industry.
Mr. Jeffery holds a law degree from the prestigious Osgoode Hall Law School in Toronto. He is Certified as a Specialist in Immigration Law by the Law Society of Ontario, which is recognition of his expert status in this field. With many years of experience in all aspects of family sponsorship law, Matthew Jeffery has the expertise needed to successfully guide his clients through Canada's complicated immigration system.
Common Questions About Express Entry
---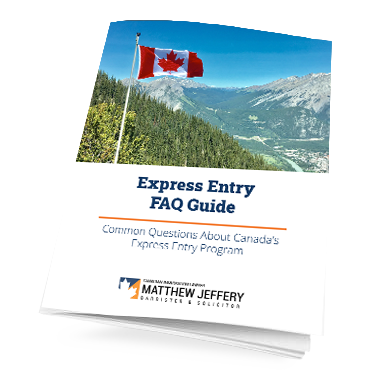 Loved working with this firm for my Express entry permanent residency application. Crystal was extremely professional, understanding, and helpful. With her help, we were able to swiftly apply and obtain my PR approval. Thank you for the great work!

Jasmin DC
Had a great experience working with Mr. Jeffery. Got help with LMIA, work permit, express entry and permanent resident applications. Everything was done in the most professional and fast way. Got answers to all the questions, all paperwork was done in very organized manner, met all the deadlines. Strongly recommend the office, they're doing great job.

Kirill N
Matthew Jeffery and his team were instrumental in assisting me with my Express Entry application and then with my Permanent Residency Application. From the moment I met with them in their Toronto office until the time my Permanent Residency Application was approved everything was done smoothly and well within the timeframes. Matthew and his staff were always available and kept me updated on my application progress. I would highly recommend Matthew Jeffery as a competent, professional and caring Immigration Lawyer for all of your Canadian Immigration needs!

Brett P
My friend who immigrated to Canada in 2015 suggested me to talk to Matthew. I called him over the skype and we discussed my options, he suggested Express Entry program, helped me collect all documents. I came to Canada 6 months after. Thank you Matthew Jeffery for helping me!

Ruslan E